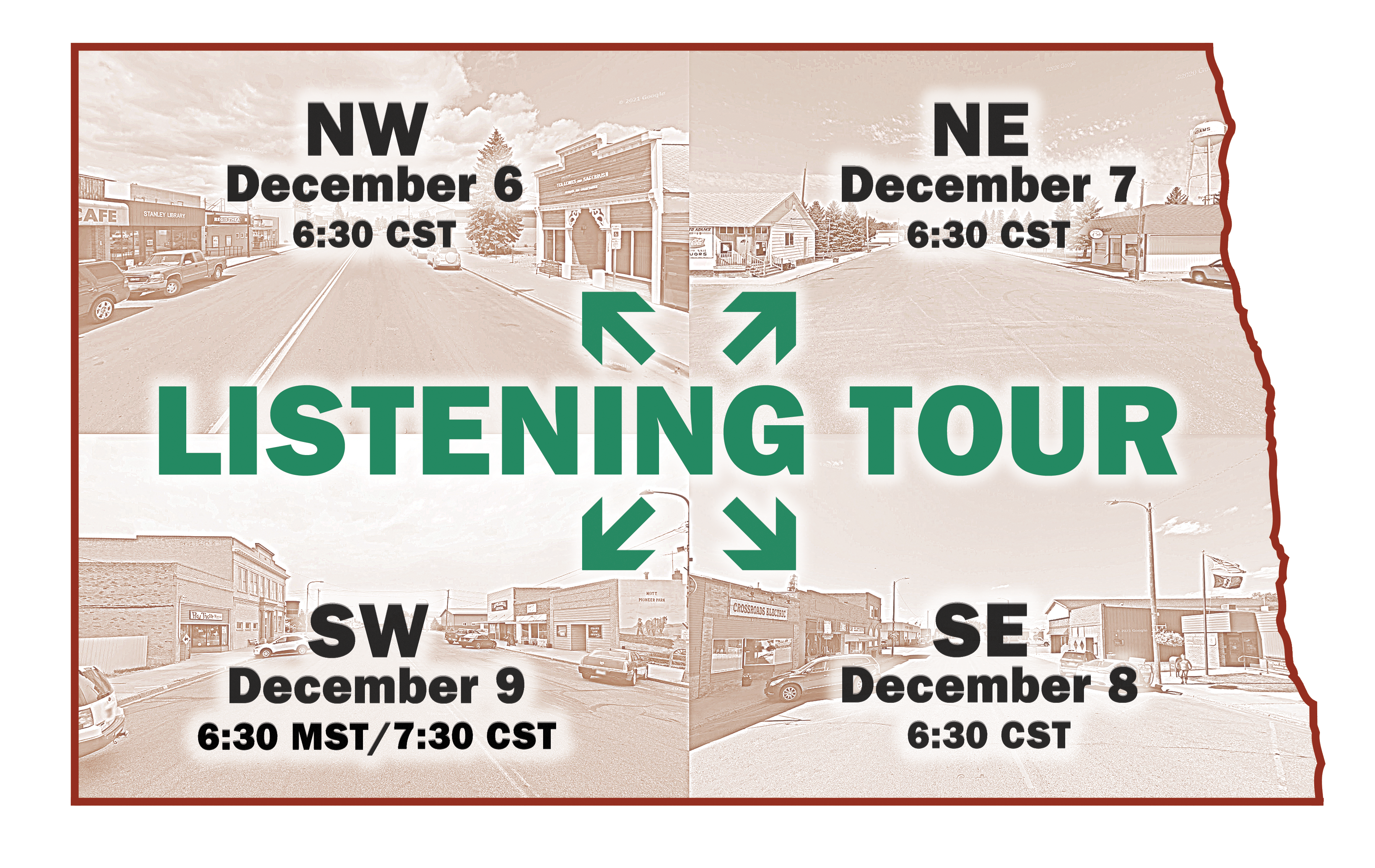 Tell us about your community
Do you live in a small town or rural part of North Dakota? We'd like to know more about what things are like there

—

so we're hosting a Listening Tour.

We want to

hear about the people, events, or places that add special character to your community.
We're hosting four Zoom events in December, one for each quadrant of North Dakota.

Find your home quadrant below to register for a session. After each session, everyone in attendance is

entered to win a Dakota Datebook book or a $50 Visa gift card!
Northwest North Dakota
Monday, December 6

6:30pm CT
Northeast North Dakota
Tuesday, December 7

6:30pm CT
Southeast North Dakota
Wednesday, December 8

6:30pm CT
Southwest North Dakota
Thursday, December 9
6:30pm MT / 7:30pm CT