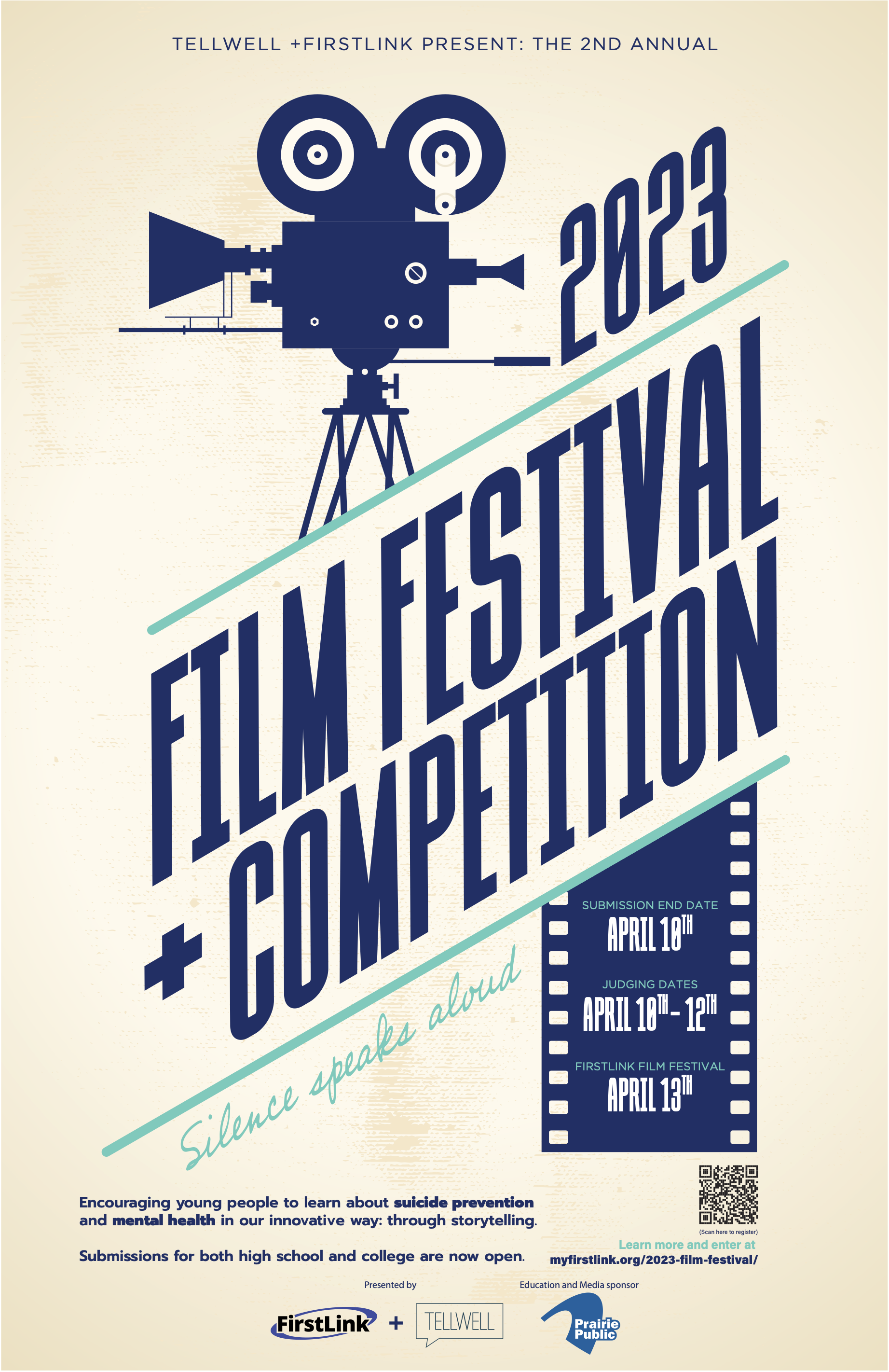 Students and Young Adults:
Submit your film!
FirstLink, Prairie Public, and Tellwell are partnering to host a film festival that encourages young people to learn about suicide prevention and mental health through storytelling.
High school students, college students and young adults may submit films that will premiere in a public screening at the Fargo Theatre on April 13, 2023. Select films will be awarded a cash prize of up to $1,000.
Submissions will be accepted through April 10.